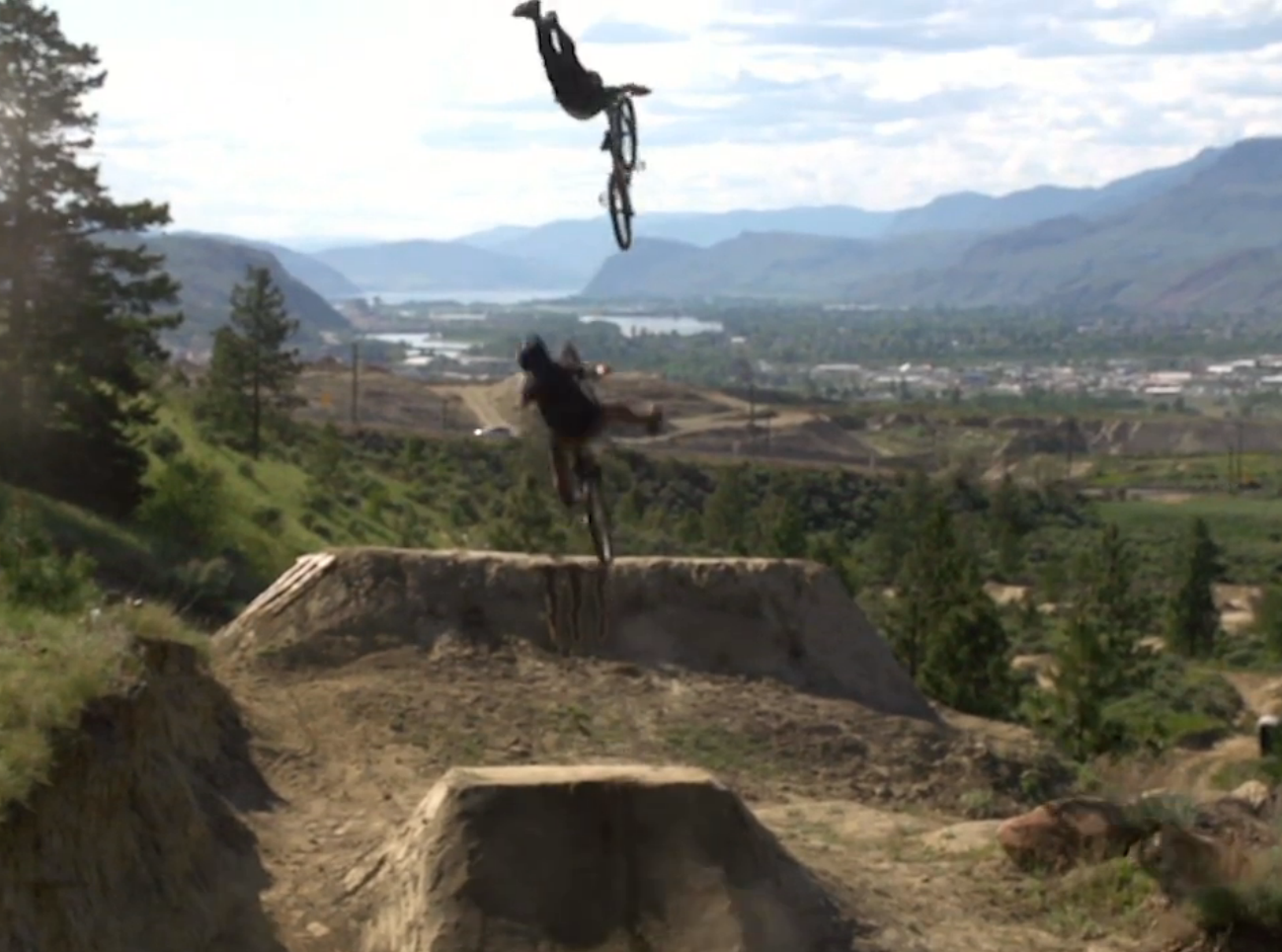 The first stop of the FEST series at Aggy's reunion in Kamloops is done. This is the highlight video of what went down in the event. During the week the riders were sessioning the trails around Kamloops and the jumps that Aggy and Brad Stuart had built in the bike ranch.
After the main final session, the riders got together and picked the awards:
BEST LINE: Andreu Lacondeguy
BEST TRICK: Andreu Lacondeguy / Japan Air big set
BEST WHIP: Left whip / Thomas Vanderham – Right whip / Tyler McCaul
BEST STYLE: Ryan Howard & Matty Miles
BEST CRASH: Graham Agassiz / flatspin 360 big set
BIGGEST OVERSHOOT: Matt Hunter (survived it)
The FEST is all about riding and filming in the perfect conditions, not having to depend on a time schedule or event organisers that make their own rules. The aim is to be riding the best big bike freeride jumps, spots, trails and produce the realest videos and photos expressing freeride MTB in its purest way.
It was created by six riders (Makken, Kurt Sorge, Graham agassiz, Andreu Lacondeguy, Nick Pescetto and Nico Vink) who are visioning these events in their own way.
Next FEST series stop, Hillybilly Hookfest in Norway hosted by MAKKEN
Video filmed by Mitch Cheek / Solos productions and edited by Nick Pescetto / CPGANG
Thanks Aggy, Brad Stuart, Monster Energy, Bicycle Cafe, Dakine, My Package and Lucky Lager for supporting the Aggy's reunion and make this epic event happen!