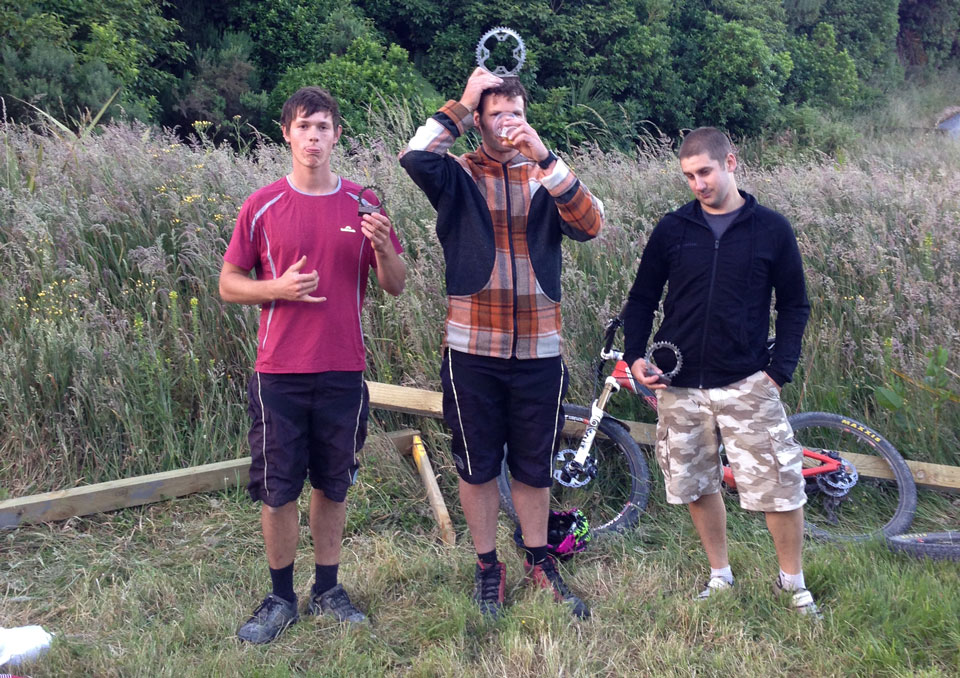 We're still recovering from the last round of Wellington's longest running unsanctioned mountain bike and drinking event, the Underground Super D, and forgot to post up the results of the final and the overall. Plus the camera phone photos are a bit hard to read, so make out what you can!
If you can't make that out, Matt Walker took the win over Eden Cruise...
Plenty of ParrotDog flowed after and we christened the new bench with a bbq...