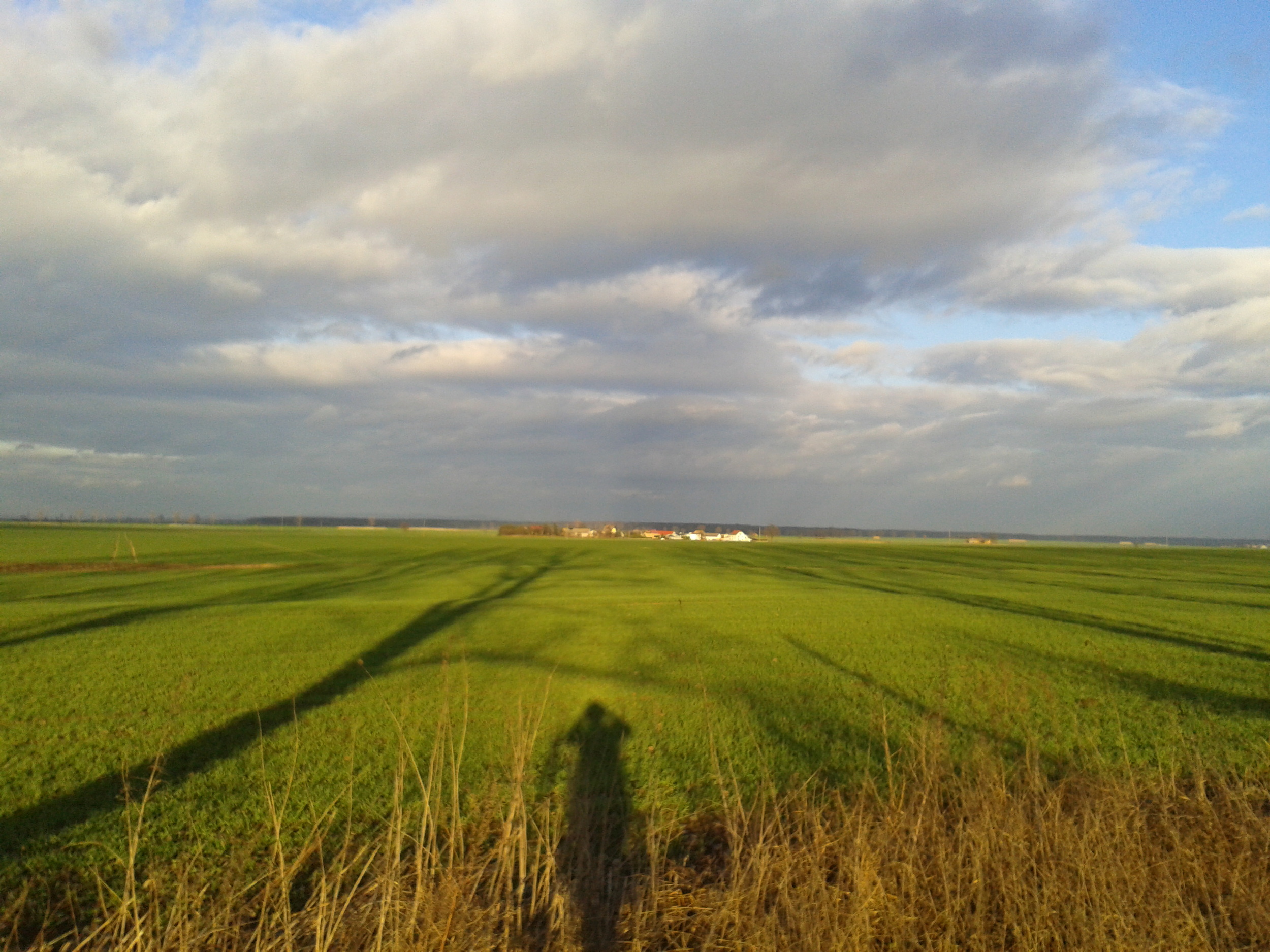 In the middle of nowhere, surrounded by monochrome brown pine forest and expanses of lush green agricultural pasture, 5km from Glubczyce in South West Poland, in a house from the 19th century with an underground storage bunker that doesn't freeze even when it's -20º outside, I turned on the radio. "…And we'll never be royals…" came out at me, as if I hadn't gone anywhere since I last put the radio on.
Just over a year ago I was called to the front door on a frosty evening in Oudenaarde to be met by the broad smiling face of Daniel with his friend Jean-Marie alongside. They had come to invite me to the Bryksy Cross, organised by Jan Paterak of Kedzierzyn-Kozle in Poland. Sadly it coincided with the Roubaix world cup that I was already racing at, but the thought of travelling 1000km through the snow to make the race had an alluring, if not very practical, charm about it. So when I received an email last month from Daniel inviting me once again to Poland it didn't take me long to place Poland on a direct path to Belgium from New Zealand. Of course, I hadn't yet looked into tickets and didn't have any sponsorship lined up so it was more of a cyclocross fantasy at this stage. The prospect of racing in Europe without the likes of Nys and Albert to contend with was tempered somewhat by the likelihood of extreme cold weather and snow making sure I felt totally out of my element. I jumped at the chance. All I had left to do was find a way to make it possible.
I was to be given some great news just a few days later when Ricoh NZ confirmed sponsorship to help me travel to Europe to race a short but condensed schedule of cyclocross with a focus in particular on the Christmas racing period in Belgium. I'd been in touch with a contact there earlier in the year about bike sponsorship and so a few emails later it was all set up – I'd be in Poland and Belgium riding Nichelson bicycles and have my custom clothing covered by Bioracer from December 1 through to January 1.
While this great news had me elated, the final stitch in a blanket I'd been dreamily crocheting together all year, other events transpired to bring me back down to earth. Quite literally, in fact, as I struck my shoulder into a road sign in the middle of a cycle lane while heading home one evening. This resulted in an ambulance-chauffeured journey into the emergency department with a suspected dislocated shoulder amongst other possible nastiness. Several hours later I was examined and X-rayed to the point of transparency, to be told the, initially at least, good news that I hadn't broken any bones or in fact dislocated my shoulder. While this was what I wanted to hear, I know from past experiences that such a contusion to soft tissue  and tendons takes about the same amount of time to heal as a break. As I sailed through the air off my bike earlier that evening I'd though to myself in a moment of pained lucidity, "oh dear."
Not wanting to have to cast aside the plans I'd been trying to make for a whole year, I thought about the timeframe I now found myself encountering. A month before leaving to race for another month, it would be a close call but confident in my prior experience of shoulder injuries both major and minor (not to mention augmented and diminished) I put my trust in recovery and physiotherapy.
A few days of painful moping later and I was somewhat less confident in my plan, but determined to keep riding when and where I could. Luckily I still had the Lemond Revolution trainer from Armstrong Sport to make it possible to ride without moving and using my arm, and was able to nurse my shoulder for short periods of time while still using my body as I would need to in the coming weeks.
Just as I felt I was making progress, moving about with less pain and trying to keep from stagnating my injury I found myself in a rather prickly position. A prickly imposition actually, as my skin began to develop small welts and a fiercely itchy tendency all over my torso and upper legs. I spent a day or so quite confused and extremely uncomfortable before heading to the doctor to see what was going on. The nurse that triaged me seemed convinced that not only would the Calomine lotion I had put on to ease the itchiness just dry my skin out and make it worse, but also that it wasn't an allergic reaction, oh no, I definitely had something. Recalling the images of extreme athlete's foot, ringworm and lupus that I have seen it was with quite substantial trepidation that I proceeded into the doctor's room for my examination.
"It's definitely an allergic reaction", she said. Well that's good, I suppose. I had been taking a standard dose of Ibuprofen for a week or two after my accident by now, and had tried a stronger dose with a slow release formula for a few days to see if that might be more effective. If I'd been looking for sleepless nights raging against the urge to scratch it would have been a raging success. Instead I was reminded of one of Rudyard Kipling's Just So stories in which in the old days the rhinoceros can unbutton his skin by three buttoms on his underside and carry it over his shoulder on his way down to the beach. While he's swimming (skinny dipping, actually, being more in the nude than usual without his skin but along with wondering how his organs remain in place I don't think this bears examination) the Parsee man puts dry old cake crumbs into his skin to pay him back for eating all of his special cake the day before. The next sentence pretty much sums up how I felt:
"It tickled like cake crumbs in bed. Then he wanted to scratch, but that made it worse; and then he lay down on the sands and rolled and rolled and rolled, and every time he rolled the cake crumbs tickled him worse and worse and worse."
During this time we were also moving house, so the combination of allergic reaction, munted shoulder and furniture moving was a real cracker. With a virtually non existant final month of preparation behind me, I set foot on the necessary planes to make the standard day or two worth of travel to traverse the globe. Passing via San Francisco I was surprised to find that everyone in the airport there seemed to be dressed for the gym. Track pants and singlets were de rigueur, but I never once set foot nor eye on a treadmill or abdominizer in my time there. Maybe the effort required to consume a whole litre of takeaway coffee from Starbucks is so demanding as to mandate physically unrestricting and active attire.
After much more of the same sitting and occasionally rising to stretch and wander around, I arrived in London with a night to rest before heading to Wracław, Poland for the Bryksy Cross. I had time for a quick catch up with my family there and a short ride around Souwf London with my uncle, including a visit to the hallowed Herne Hill velodrome. Two laps later I was pulled from the course for not wearing a helmet – I love having the ability to decide for myself, and the novelty of being able to ride around without one on.
Only days earlier there had been a cyclocross race in the vicinity which would have been a nice way to start my trip, but I had some sort of exotic fish awaiting my frying in yonder Polska so had to be on my way.