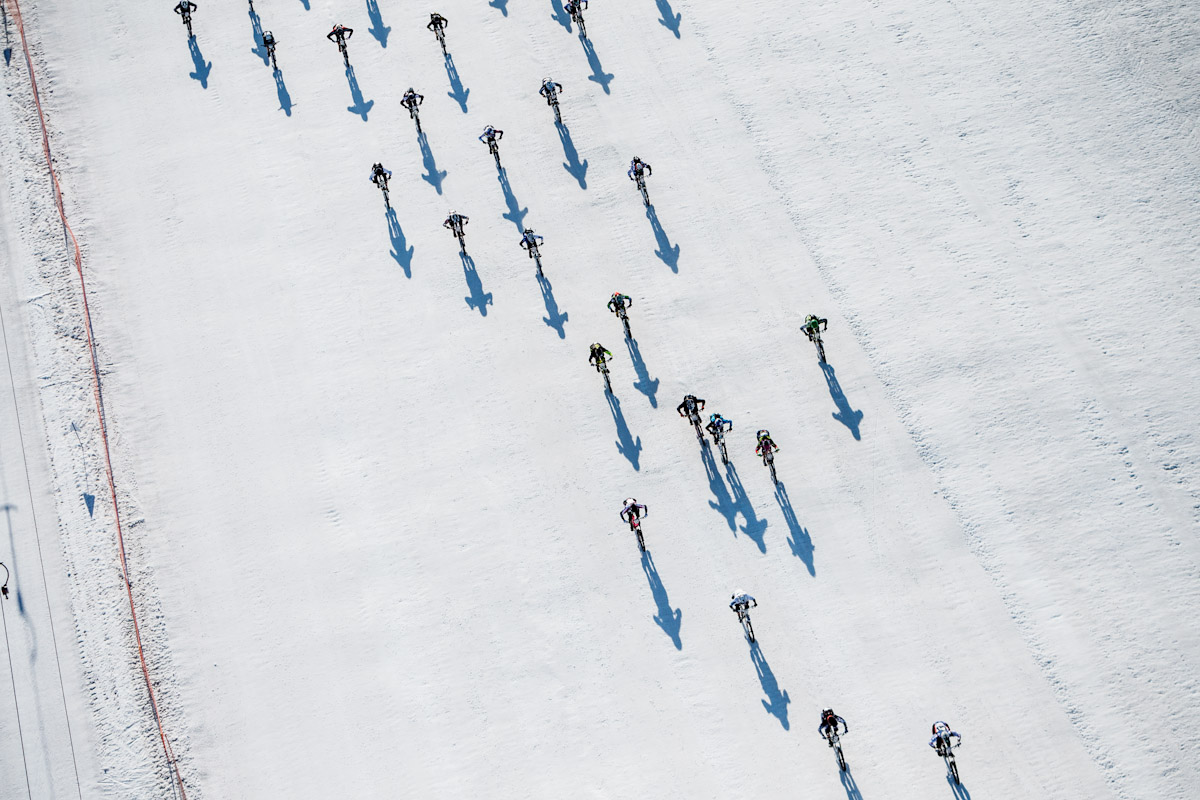 That's right! Enduro legend and recent New Zealand visitor Jerome Clementz took out the Les Deux Alpes Mountain of Hell on day seven of Crankworx Europe. Dan Atherton lead till the final climb but couldn't hold off seasoned Enduro veterans like Rene Wildhaber and Jerome Clementz who went on to claim first and second respectively. Kiwis Jamie Nicoll finished 10th and Cam Cole 11th which is fricken awesome, especially asJamie is nursing a major injury! Sven just updated us that Jamie was running 6/7th until he followed pro downhiller Filip Polc off a huge jump (Jamie was on an AM bike) and crashed so hard he bent the steerer on his forks. And he still manged 10th, all this nursing a recent AC injury to his shoulder!
Much the like the Mega Avalanche (which you can see across the valley from Les Deux Alpes) The Mountain of Hell is a mass start super D that starts on top of a glacier and winds its way 2500m and 28km down to the valley floor. Jerome's winning time was 32:49 which should give some indication of just how intense this race is!
In the women's race Anne Caro proved she is still not to be trifled with taking the win while Nelson local Anka Martin put in a solid performance for 4th place, beating over 600 eager dudes!
1/ Jerome Clementz
2/ Rene Wildhaber
3/ Damien Oton
4/ Dan Atherton
5/ Greg Doucende
6/ Filip Polc
7/ Al Stock
8/ Franck Parolin
9/ Joe Barnes
10/ Jamie Nicoll
11/ Cam Cole