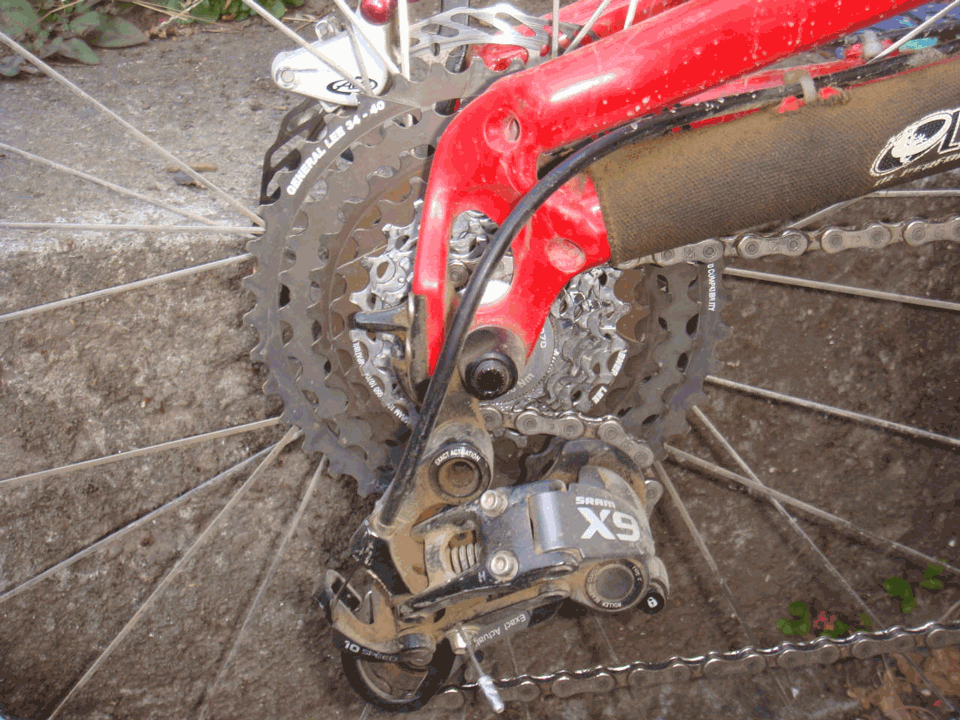 I'm guessing most of you will have seen this thing on Pinkbike already but it turns out a couple have already shown up in New Zealand, and one is on Nelson legend Chris Mildon's Santa Cruz Butcher. This is what he had to say.
"We need our climbing gears here in Nelson.  There are too many great backcountry trails accessed via some pretty big and mostly steep hills. Factor in some dodgy knees and you sometimes get creative (and affordable) upgrade solutions. SRAM don't recommend this set-up, but it works sweet. A bit of Beau and Luke Duke four cog retrofit via some quick thinking Italian CNC operation on the back, and that beautifully made and extremely light XX1(0) crankset on the front and you've got a ten speed version of the expensive but very desirable full XX1 drive train. Really no downsides with this, working crisply after being tested on our toughest trails, no dropped chains, great gear range and absolutely fit for purpose."
"All up the General Lee four cog set (only for SRAM at this stage) cost $230, one week turnaround from Bagnoli Bikes in Castiglione della Pescaia.  XX1 crank set selling at various local outlets for a range of different prices – pricing between $330 and $450 depending on where you can find one. Running with the existing ten speed drivetrain gear of chain, shifter, Type Two derailleur and the rest of the ten speed cassette block."
Chris will be reporting back in after a month of Nelson riding, but if you can't wait, I'd order one NOW!