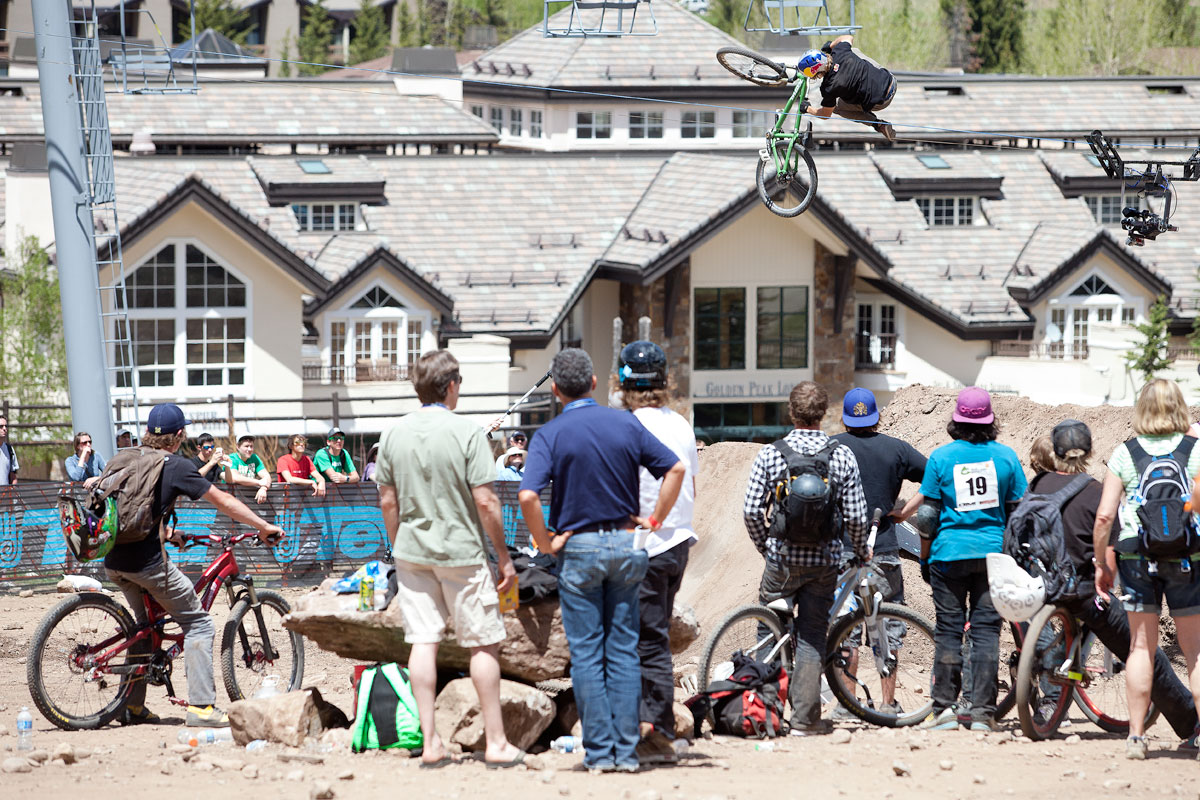 Yup that's right, the Kona rider that pretty much changed the face of slopestyle and freeride mountain biking has just signed to Teva in what can only be described as a serious power move. Teva launched on the MTB footwear market in June last year and they have well and truly made their mark, sponsoring events and riders, backing that up with advertising and most of all backing it up with decent shoes! Anyhow here is the full press release.
Action outdoor brand Teva has signed professional athlete Paul Basagoitia to its freeride mountain biking team. Basagoitia, 25, of Minden, Nevada, has been a fixture in the competition circuit since 2004, when he burst onto the scene by winning the slopestyle event at Kokanee Crankworx in Whistler, British Columbia, a title he successfully defended the following year.
"Paul takes a seasoned and strategic approach to competition and has demonstrated an ability to consistently push the limits of freeride mountain biking," says Toshi Corbet, Teva's sports marketing manager. "His presence will be a huge addition to Teva's freeride team."
Teva's partnership with Basagoitia is also a result of his success at the annual Teva Mountain Games in Vail, Colorado. Basagoitia won the Teva Slopestyle event in 2009 and 2010, and placed second in 2011.
Basagoitia will bring his technical skill and bold, daring style to an already stacked roster of Teva mountain biking athletes that includes Cam McCaul, Kurt Sorge, Jeff Lenosky and Sam Pilgrim. Basagoitia, Pilgrim, Sorge and McCaul will all be competing at Kokanee Crankworx Whistler and Kokanee Crankworx Les 2 Alpes where Teva is presenting sponsor of the Best Trick Showdown, a rider-judged, best trick jam featuring the world's best riders throwing down the biggest and most challenging moves of the year.
"I'm so pumped to be a part of the Teva team! Teva in its entirety represents everything a professional athlete wants as their support system. It is so nice to feel reassured by a company that genuinely pushes me to reach my potential with riding," says Paul Basagoitia. 
The partnership comes on the eve of Teva's newest bike collection launch which includes seven new styles, following the original Links and Pinner, all developed in conjunction with its team of athletes. The Links Mid, Crank Mid, Crank, Joyride Mid, Joyride, Roller and Freewheel will be available starting mid-July 2012.