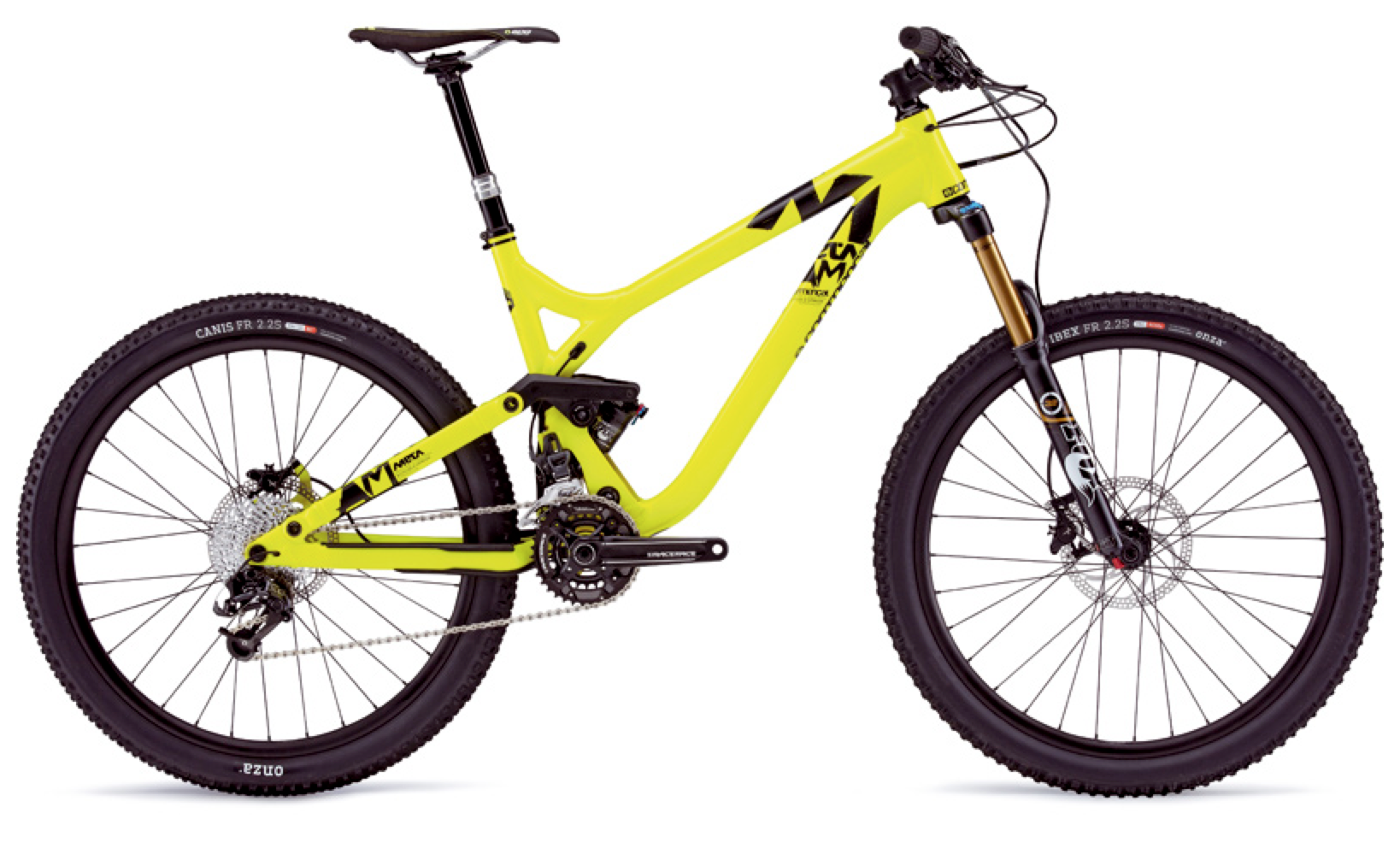 The Commencal Meta AM has been on a bit of a charge recently. Karl "Weasel" Patterson took out the Urge Mt Vic Super D in Wellington on his Meta, smoking the entire field, with Craig "Cowboy" McGinnity not far behind. In the Open Men category, Miles Davies piloted his Meta AM to first place (and 3rd fastest overall) in a field stacked with DH and XC talent. Miles was over 12 seconds clear of 2nd place in both his seeding and race runs, showing the massive speed gap he has over the rest of the Open Men field.
The rise in popularity of Super D and Enduro has led riders to realise that they need a bike that climbs without sacrificing the gravity-assisted end of the spectrum, and Rémy Absalon winning the 2011 Megavalanche on the then-newly-released Commencal Meta AM was the perfect beginning.
With a low bottom bracket, a slack 67° head angle (68° on the 29" version), and a floating shock providing 150mm of travel (130mm on the 29'er), the Meta AM is truly a downhill bike that pedals. But you don't want a bike that's only good on the downhills; the Meta is perfect for all-day rides and longer adventure races like the Karapoti Classic, where your bike needs to be as good on the way up.
Spoke reviewer Leif Roy recently discovered the joy of the Meta. He summarised the feel of the bike as "…after just one session of Wellington's Mt Vic trails on board the Meta, you could hardly shut me up. Not only was I impassionedly enthusing about the bike's virtues but I was also making wild claims (which I'm sure to regret) that it would put me on the podium in next year's Mt Vic Super D". Leif liked the demo bike so much that he bought it.