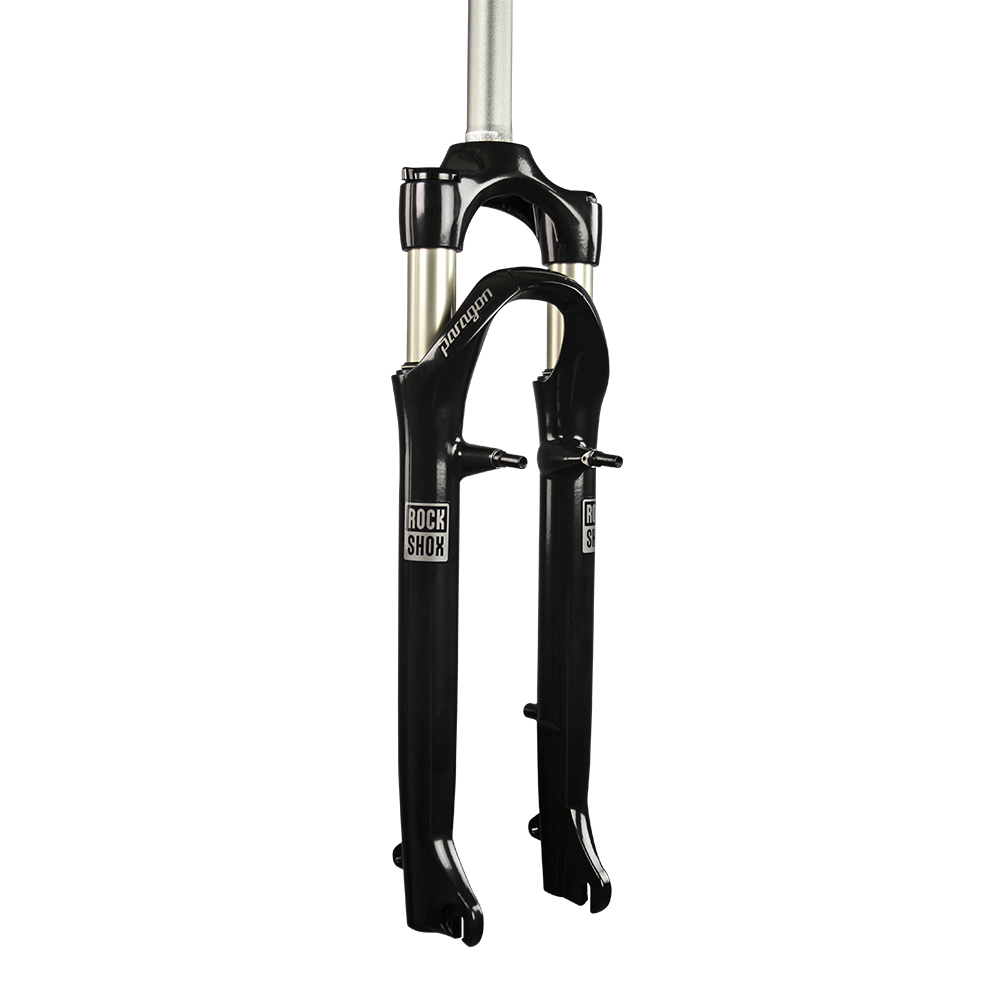 ROCKSHOX® PARAGON™
WHERE THE JOURNEY LEADS
The all-new Paragon urban fork is the result of 25 years of RockShox's expertise in bicycle suspension applied to the needs of urban and trekking cyclists. The same level of suspension performance and features discerning mountain bikers have come to expect from RockShox lives on in this new purpose-built 700c trekking chassis.
The heart of the new Paragon lies in its ability to take the edge off of both road and trail. Less vibration is transferred to the rider, increasing their comfortable trekking range. The lightweight, infinitely tunable Solo Air spring allows any rider to fine tune the fork to meet their personal preference and match the terrain ahead. Paired with an in-ride adjustable lockout for those cherished stretches of fresh pavement on the journey, Paragon makes trekking both smart and simple.
Paragon's thoughtful design embraces sleek integration: for lighting, the wiring management system provides a secure, concealed path from the dynamo hub up to the fork brace, where a headlight can be secured using an integrated mount option;  for the front fender, cast-in mount bosses are optimally located per rim brake or disc brake-specific fork lower legs.  Without a fender, Paragon provides ample room for tires up to 45c in width.
Paragon ushers in a new era in trekking performance and efficiency – make the most out of every kilometre, no matter where the journey leads.
The following accessory partners worked closely with RockShox during the Paragon's development to offer unique premier lighting and fender solutions:
B+M
Trelock
Supernova
Spanninga
Fuxon
SKS
SPECIFICATIONS
Travel
50/65mm
Wheels size
700c
Weight
1,846g (4.07 lb)
Damping
TurnKey
Spring
Solo Air
Adjustments
Air Pressure, remote or crown activated TurnKey lockout
Steerer Options
1-1/8″ aluminum, Tapered aluminum
Crown
Forged, pocketed aluminum
Upper Tubes
30mm straight wall aluminum, low friction anodized
Lowers
Magnesium, 9mm QR axle
Options
Lower leg option: rim brake specific or disc specific
Max Rotor size
180mm
Color Options
Black, White, Diffusion Black
Remotes
Option: PopLoc (sold separately)
Other
Integrated mount for light and fender
MSRP
 $253.00 USD / € 225