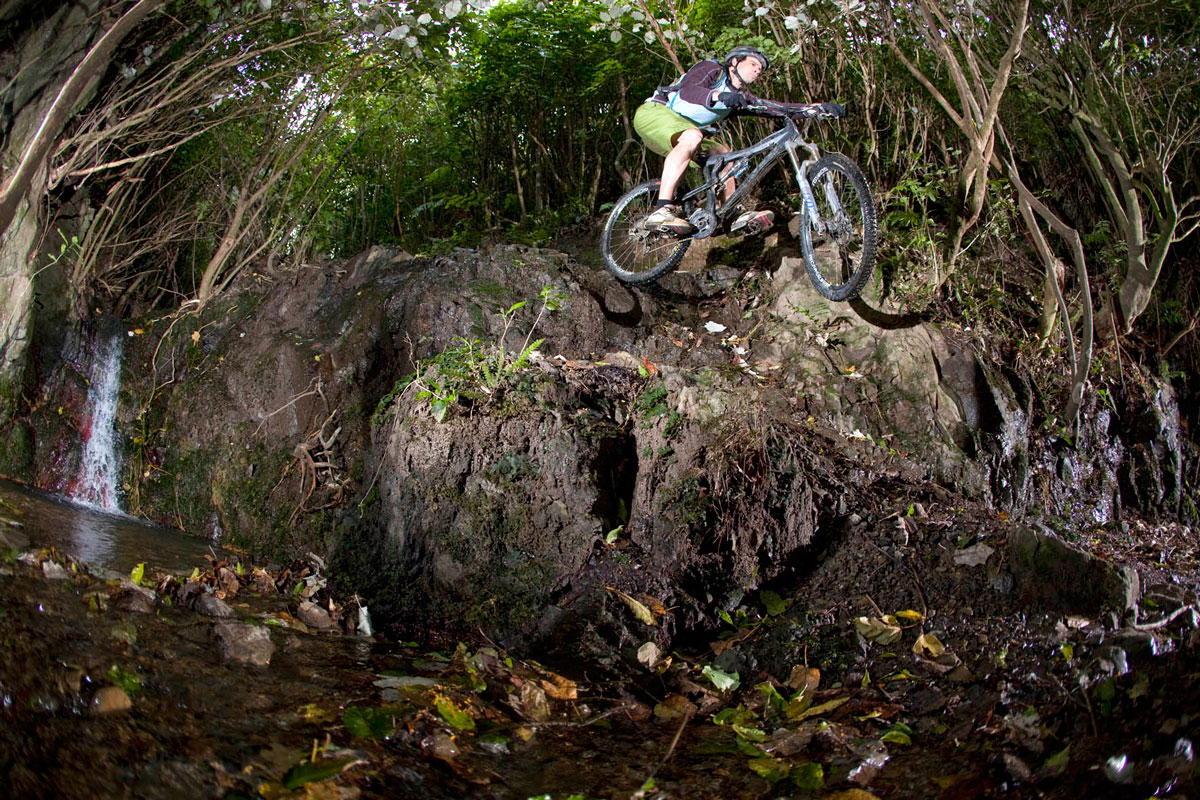 Leif Roy is one of Spoke's longest serving testers and contributors, but he's a little bit mysterious as well. He'd be great to be stranded with, as he'd probably stay well away from you and just contemplate life from the opposite side of the island, then quietly reappear and ask if you'd like to ride with him. And he wouldn't piss you off with his collection of discs, either… BSK
If I'm going to be stuck on a desert island somewhere I imagine I'll probably spend my last days reflecting on the good times. For my selection I've tried to narrow it down to albums that are not only great listening, but that I also associate with particular events, experiences, or periods in my life.
Led Zeppelin – The Song Remains the Same
The first double cassette that I ever owned. I'll never forget seeing the movie for the first time in my early teens at a late session at The Embassy. There was a near riot at the beginning because the projectionist wouldn't turn the volume up. A dozen police stormed the cinema and dragged a handful of people out. The session continued with the volume dialled to maximum (in a vain effort to try to teach the audience a lesson). What it taught me was that I loved late 60s/early 70s rock, and that I should try to see as much "live" music as possible.
 The Best of Harry Belafonte
A favourite of my dad's. Mr Belafonte  has definitely had some dud songs in his time, but when he's good, he's really good. I remember Dad taking us to see him at The Old St James when I was about eight years old. I was transfixed by his sultry tones. He was responsible for igniting my interest in Jamaican music: Calypso, Ska, Reggae, and Dub.
Fat Freddy's Drop – Based on a True Story
Perhaps a fairly obvious choice, but hey what an amazing album. I can happily listen to this on repeat for hours on end. I first saw Fat Freddy's live at our end of Uni party in 1997, and try to see them play whenever and wherever I can. To date, I have never been disappointed with one of their gigs. When I was travelling this is the album I would often gift to people along the way.
Red Hot Chili Peppers – The Uplift Mofo Party Plan
I was in my early teens at about the time that the Red Hot Chili Peppers started to become really popular. It seems almost cliche to pick one of their albums, but at the time my friends and I really felt like we were switching on to something a bit obscure and underground (this was before the release of Blood Sugar Sex Magic). The Uplift Mofo Party Plan is still my favourite of their albums. It's a little clumsy in places, and not all the songs are memorable, but there are some really sublime moments.
 BB King – Chronicles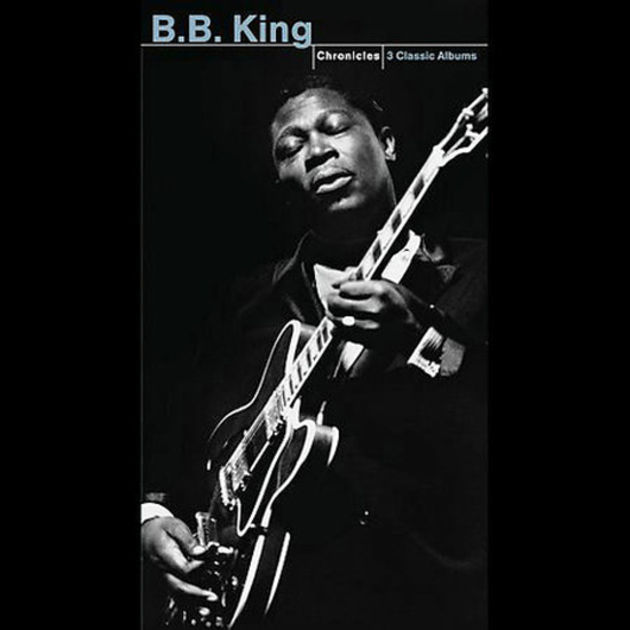 Brett introduced the box-set option, so I'm going to take the opportunity to include this from BB King. In 1989 my friends and I saw U2 play at Athletic Park as part of their Rattle and Hum tour. While it was an amazing concert and U2 put on a great show the real highlight for me was seeing BB King perform alongside them (and in support of them). This experience sparked an interest in the music of the great American Blues musicians. While I tend to prefer some of the more gritty stuff these days I still love to listen to BB King's incredible guitar playing and soulful singing.