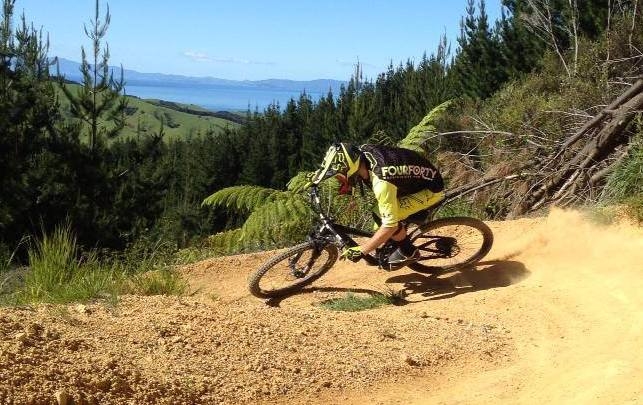 If you've been lagging on entering or sitting on the fence, there are a few entries left for the Fourforty Gravity Enduro this weekend. Lots of big names will be in attendance and with some new tracks on the menu it's going to be an interesting couple of days!
Practice day is Saturday, and Race day Sunday, that's 2 days of shuttle fed runs for just $95, go here for more information.
The crew have organised a bit of a 'do' at the Clevedon Hotel Saturday night, dinner and a beer for cheap, banter and tall tales from the day are optional but free.
Even if you don't intend riding, it will be well worth a trip out to spectate, bring a picnic, the gas cooker (to heat water for coffee!) and get amongst!
The property that 440 sits on was once a major Kauri gum digger site, they thought it fitting to give the fastest female and male a plaque mounted on a huge chunk of 50,000 year old recovered Kauri! Some big names will be scrapping for probably the biggest NZ MTB trophy ever (not sure they'll cover excess baggage for the trip home though!), plus prize money!