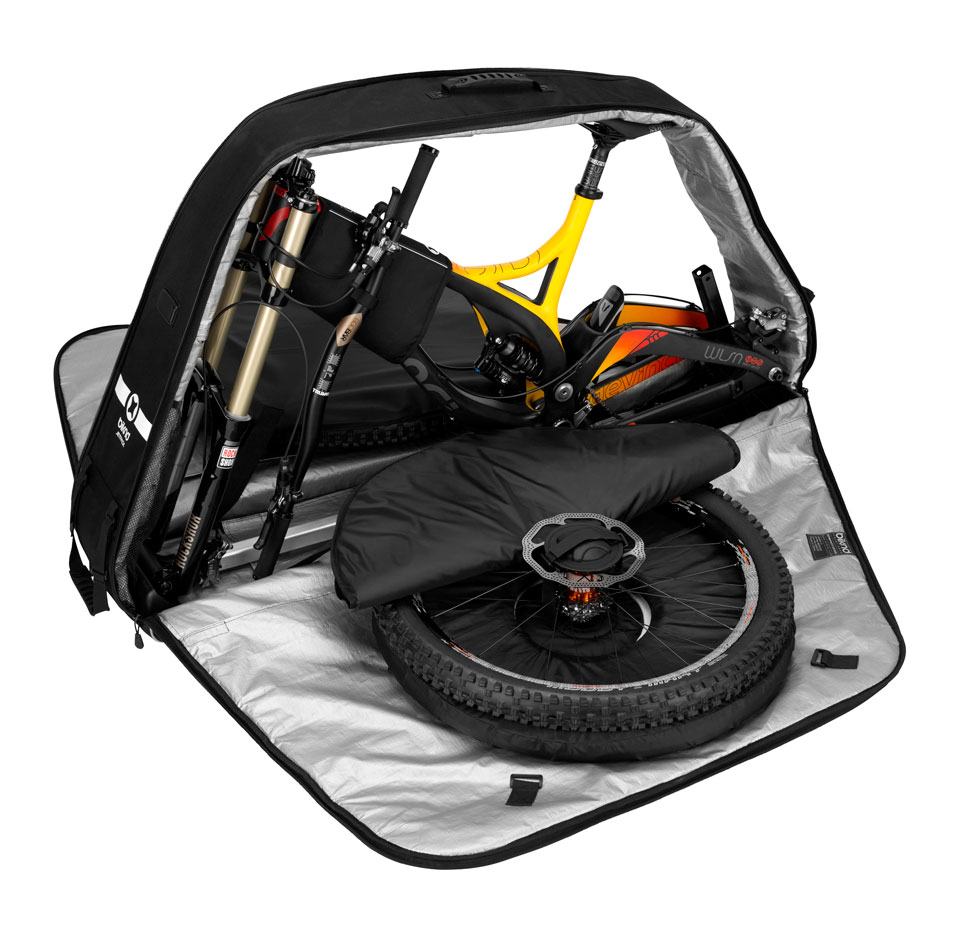 Mark Dickson from KRD Imports popped by the office yesterday and mentioned that they'd just secured the agency for innovative new bike bag company Biknd. Lo and behold today this nicely worded press release shows up, along with some pretty pictures of course. I've checked these bags out in the flesh and can say without hesitation that they are game changers and pretty damn choice. Hopefully we'll get to road test one soon for a full review in the mag and web. The full press release is below.
KRD Imports Ltd. is pleased to announce the addition of another quality brand to its Christchurch warehouse, with the establishment of a new exclusive distribution deal with innovative Canadian company Biknd, effective March 2014.
Established under the initiative of Cycles Devinci in 2009, Biknd specialises in creating simple, high-performance travel solutions for the globe-trotting cyclist. In its short history, Biknd has won a number of design awards, as well as multiple international patents for its unique Travel Bike Cases.
Offering superior protection and peace of mind for your bike, Biknd products are the brainchild of engineers with more than 25 years of cycling expertise. Fully customisable, Biknd cases offer 360° of accessibility, and make use of best-in-class materials to ensure unrivalled protection for your bike.
Designed with stringent airline luggage weight restrictions in mind, Biknd has developed two models to meet the needs of both mountain and road cyclists. The intuitive engineering of the Jetpack offers mountain bikers a simplified and safer way to tackle long-haul travel. Making use of a protective inflatable wall system, the Jetpack features a lightweight design that offers serious protection. The case was recently recognised for its innovative approach to bike travel at the 2014 Taipei d&i Awards.
The Helium is a revolutionary, lightweight solution that offers unsurpassed protection for the travelling road cyclist. Equipped with air protection, this unique case utilises a combination of light, flexible materials with strategically positioned rigid reinforcements to keep your bike safe. There's even room for your helmet, shoes and other cycling essentials.
Keep an eye out for Biknd products, scheduled to land in New Zealand stores in early May. For more information on their innovative products, check out their website: www.biknd.com, or send an email to service@krdimports.co.nz.